---
published in September 2001 on CD ROM
Price: CHF 180 - postage included (regular mail), for TNT courier mail with tracking number additional CHF 60. Download Instructions as PDF-File.
The importance of cost and performance of the basic raw material for the cotton spinning industry cannot be overemphasised for the grower, merchant and consumer. Negotiation of the correct quantity of raw cotton, at the appropriate time, within the established specifications, and at the agreed price is essential. Therefore, there must be a clear, comprehensive written agreement between the buyer and the seller.
The commercial details of any contract are a matter for agreement between buyer and seller, and flexibility in contracting is important. Therefore, if the buyer and the seller wish to set aside or vary any of the trading Rules laid down by a recognized cotton association, they are entirely free to do so. This freedom to specify the exact requirements carries with it an obligation not only to negotiate, but also to record what has been agreed in the contract. Anything that is set aside, varied, or added must be defined clearly in the contract.


Order Request Form Back to Overview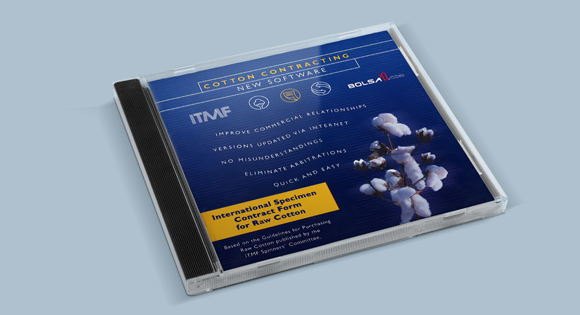 The ITMF International Contract Form for the Purchase and Sale of Raw Cotton (On Line) is designed to lead both buyers and sellers through the process of writing a contract for the purchase and sale of cotton. The software includes the full text of the "Guidelines for Purchasing Raw Cotton" as published by the International Textile Manufacturers Federation (ITMF).
---