Jaswinder "Jas" Bedi (Kenya)
President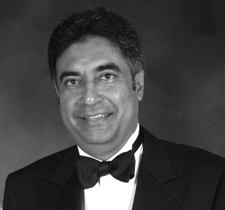 Mr. Jaswinder (Jas) Bedi graduated as a textile technologist in the UK in 1984 and has over 34 years of experience in the manufacturing sector in Kenya. Mr. Bedi is an industrialist and an entrepreneur who has numerous responsibilities in business and various business member organizations. Over the years, he has attended several executive business courses organized by Harvard Business School, IMD, and IIM to mention a few to his credentials. He is a member of YPOWPO global network of the Young Presidents Organization (YPO). Jas was also nominated a finalist in the 2016 Africa CEO forum awards and subsequently awarded the 2016 Sikh CEO of the year.
Mr. Bedi was appointed a board member at The Export Promotion Council (EPC) in 2003 and in 2006 transferred to serve the board of The Export Processing Zones Authority (EPZA) for a period of 6 years until October 2012.
In December 2012, HE President Mwai Kibaki honored Jas with a medal, Moran of the Burning Spear (MBS). Further in 2016 HE President Kenyatta appointed Jas as the Chairman of the Export Promotion Council to help boost Kenya's exports and later decorated him with a medal, Elder of the Burning Spear (EBS) in Dec 2017.
Mr. Bedi is currently
President of International Textile Manufacturers Federation (ITMF)
Chairman Export Promotion Council (EPC)
Chairman of the African Cotton & Textile Industries Federation (ACTIF)
Director of Kenya Private Sector Alliance (KEPSA)
Managing Director of Bedi Investments Limited
Executive Director of Fine Spinners Uganda Limited
He has previously also served as
Chairman of the Kenya Association of Manufacturers (KAM)
Chairman of Kenya Apparel Manufacturers Exporters Association (KAMEA)
Director and Vice Chairman of East African Business Council (EABC)
Director of the Federation of Kenya Employers (FKE)
Managing Director of Orbit Chemical Industries Limited